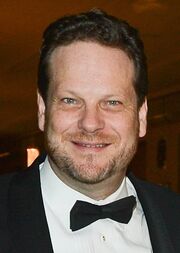 Albert Schultz (born on July 30, 1963 in Port Hope, Canada) is an actor and director who played Jake Scoop in the second season of Shining Time Station.
He is the founding artistic director of the Toronto Soulpepper Theatre Company.
Ad blocker interference detected!
Wikia is a free-to-use site that makes money from advertising. We have a modified experience for viewers using ad blockers

Wikia is not accessible if you've made further modifications. Remove the custom ad blocker rule(s) and the page will load as expected.