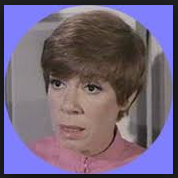 Barbara "Bobo" Lewis (born on May 14, 1926 in Miami, Florida, USA - died on November 6, 1998 in Manhattan, New York City, New York, USA) was an American veteran Broadway, film and TV actress.
She played Midge Smoot on Shining Time Station. She remained with the show for its entire run 1989-1993. Lewis would later appear in all succeeding Shining Time Specials.
She passed away from cancer in New York City at the age of 72 on November 6, 1998.
Ad blocker interference detected!
Wikia is a free-to-use site that makes money from advertising. We have a modified experience for viewers using ad blockers

Wikia is not accessible if you've made further modifications. Remove the custom ad blocker rule(s) and the page will load as expected.