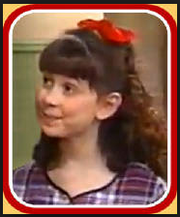 Danielle Marcot (born on July 3, 1983) is a former American child actress who played Becky on Shining Time Station.
She has also appeared in the television movie "Necessary Parties" and the television series "Working It Out". After the show Shining Time Station went off the air and after the TV specials aired, Danielle retired from acting.
Ad blocker interference detected!
Wikia is a free-to-use site that makes money from advertising. We have a modified experience for viewers using ad blockers

Wikia is not accessible if you've made further modifications. Remove the custom ad blocker rule(s) and the page will load as expected.