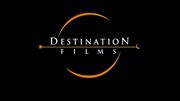 Destination Films is an independent film division owned by Sony Pictures Entertainment. It was founded by Brent Baum and Steve Stabler in 1998, and it is based in Culver City, California, USA.
Barry London was a chairman and President of Marketing and Distribution.
They distributed and helped produce Thomas and the Magic Railroad.