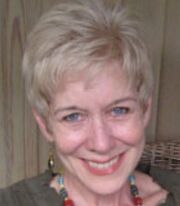 Elizabeth Hanna (born on April 2, 1953 in Ottawa, Ontario, Canada) is a Canadian actress and speech-language pathologist.
She is most notable for her voice acting in animated films such as "The Little Bear Movie", "Babar: The Movie" "The Care Bears" film series and televison series' such as "Little Bear" (as Hen), "Babar" (as Madame the Old Lady), "Franklin" (as Mrs. Fox; Fox's Mother), "The Raccoons" (as Nicole Raccoon) and "The Magic School Bus" (as Udge).
In Shining Time Station she played Charles' Mother in the episode, Mr. Conductor's Big Sleepwalk.
Trivia
External Link
Ad blocker interference detected!
Wikia is a free-to-use site that makes money from advertising. We have a modified experience for viewers using ad blockers

Wikia is not accessible if you've made further modifications. Remove the custom ad blocker rule(s) and the page will load as expected.