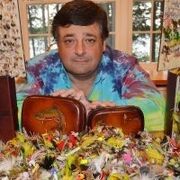 Jerry Hamza was an executive producer and executive consultant for George Carlin on Shining Time Station and Mr. Conductor's Thomas Tales.
Trivia
For thirty years, he was part of the management team and best friend to George Carlin, having produced every single one of his HBO stand-up comedy specials and writing a book and documentary on George Carlin himself.
External Links
Ad blocker interference detected!
Wikia is a free-to-use site that makes money from advertising. We have a modified experience for viewers using ad blockers

Wikia is not accessible if you've made further modifications. Remove the custom ad blocker rule(s) and the page will load as expected.