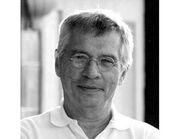 John A. Ferraro (born on April 5, 1946 in Paterson, New Jersey, USA - died on December 7, 2010 in Los Angeles, California, USA) was an American actor and television director.
He was a director for the Shining Time Station.
Other work included "Sesame Street", "Smart Guy", and "The Higgins Boys and Gruber".
He co-directed the third season with Wayne Moss. He also directed Schemer Presents!.
He died at age 64 from colon cancer at the USC University Hospital in Los Angeles.
Ad blocker interference detected!
Wikia is a free-to-use site that makes money from advertising. We have a modified experience for viewers using ad blockers

Wikia is not accessible if you've made further modifications. Remove the custom ad blocker rule(s) and the page will load as expected.