KidVision was a home video division of Warner Music Group that released seven third season episodes of Shining Time Station on VHS between 1993 and 1994.
Releases
Classic Volumes
Other releases
Trivia
Because Becky Makes a Wish is Volume 4 and Billy's Party is Volume 6, KidVision never made a Volume 5 this is possibly due to the TV Teddy release of Sweet & Sour.
External Links
Gallery
Movie Sponsors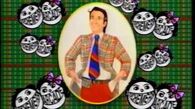 Ad blocker interference detected!
Wikia is a free-to-use site that makes money from advertising. We have a modified experience for viewers using ad blockers

Wikia is not accessible if you've made further modifications. Remove the custom ad blocker rule(s) and the page will load as expected.