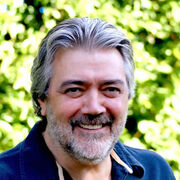 Mike O'Donnell (born, Michael O'Donnell on March 10, 1952 in England, UK) is a British music composer who wrote and composed songs for Thomas the Tank Engine and Friends with Junior Campbell from 1984 to 2003.
He also composed the original Thomas songs and music for Thomas and the Magic Railroad.
Songs written
External Link
Ad blocker interference detected!
Wikia is a free-to-use site that makes money from advertising. We have a modified experience for viewers using ad blockers

Wikia is not accessible if you've made further modifications. Remove the custom ad blocker rule(s) and the page will load as expected.