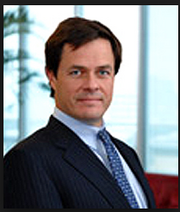 Peter Baird (born on November 30, 1951 - died on July 16, 2004 in Bronx, New York City, New York, USA) was a team member at Flexitoon.
He performed Grace Bass alongside Alan Semok in the first season and Ken Miele for rest of the series.
Baird died of esophageal cancer Friday, July 16, 2004 at Calvary Hospital in New York City, his wife, Mavis Humes Baird, said Monday. The couple maintained homes in Manhattan and Los Angeles.
The younger Baird worked on the children's television show "Shining Time Station" for all 65 episodes from 1990 to 1993, voicing and manipulating Grace the Bass in the show's Juke Box Puppet Band.
His feature film credits include "The Muppets Take Manhattan" in 1984 and "Howard the Duck" in 1986.
Baird grew up above his parents' marionette theater in New York's Greenwich Village. He began taking tickets at age 11, and by 19 he was a professional puppeteer. He voiced and manipulated marionettes and moved into writing and directing shows, working in 15 Bil Baird productions.
Ad blocker interference detected!
Wikia is a free-to-use site that makes money from advertising. We have a modified experience for viewers using ad blockers

Wikia is not accessible if you've made further modifications. Remove the custom ad blocker rule(s) and the page will load as expected.