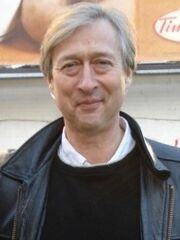 Richard McMillan (born on March 20, 1951 in Beaverton, Ontario, Canada - died on February 19, 2017 in Toronto, Ontario, Canada) was an actor that worked extensively in Canadian theatre but has made various appearances in film and television. He appeared in Shining Time Station as Biff in the family special, Queen for a Day.
He is most well known for playing Scar in the Toronto theater production of "The Lion King".
He died at the age of 65 on February 19, 2017 after losing a long battle with thyroid cancer.
Trivia
He, Neil Crone, David Hewlett, Peter Wildman and Marium Carvell all had roles in "Murdoch Mysteries". Steve Wright also directed episodes for the show.
He, Andrew Sardella, Jared Wall, Erica Luttrell, Bucky Hill, Jayne Eastwood, Eric Fink, Marium Carvell, Michael Polley, Colin Fox and Neil Crone all had roles in "Goosebumps".
He, Neil Crone, Rodger Barton, Marium Carvell, Ho Chow, Colin Fox and Albert Schultz all had roles in "Wind at My back".
Ad blocker interference detected!
Wikia is a free-to-use site that makes money from advertising. We have a modified experience for viewers using ad blockers

Wikia is not accessible if you've made further modifications. Remove the custom ad blocker rule(s) and the page will load as expected.