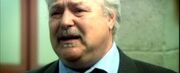 Ron Gabriel is an actor who played Bull in Queen for a Day.
Trivia
He, Andrew Sardella, Larry Reynolds, Tom Jackson, Colin Fox, David Hewlett, William Colgate, Larissa Laskin, Jayne Eastwood, Ardon Bess, Peter Van Wart, Peter Wildman, Kevin Frank, Barbara Hamilton, Elizabeth Hanna, Keith Knight, Chantellese Kent, Susan Stackhouse, Marium Carvell, Colm Feore, Judy Marshak, Colin O'Meara, Eric Fink, Lori Hallier and Doug Lennox all had roles in roles in "Street Legal".
Ad blocker interference detected!
Wikia is a free-to-use site that makes money from advertising. We have a modified experience for viewers using ad blockers

Wikia is not accessible if you've made further modifications. Remove the custom ad blocker rule(s) and the page will load as expected.