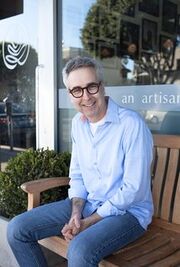 Stacey Hersh is an American music composer who composed the score for Shining Time Station.
He has worked on many films and television shows.
Trivia
He, Jayne Eastwood, Ho Chow and Eric Fink all worked on "Wild Card".
He, Brian McConnachie, Wayne Moss, Jill Golick, Jayne Harris Schipper, Rick Siggelkow, Julia Weinstein, Jayne Eastwood, Peter Wildman and Neil Crone all worked on "Noddy".
He, Rick Siggelkow, Alan Kingsberg, Peter Wildman and Jim Corston all worked on "Ace Lightning".
External Link
Ad blocker interference detected!
Wikia is a free-to-use site that makes money from advertising. We have a modified experience for viewers using ad blockers

Wikia is not accessible if you've made further modifications. Remove the custom ad blocker rule(s) and the page will load as expected.